May eNews

2019-2020 Community Partners 
"The Community Grants Program provides life-saving breast health services for uninsured and underinsured residents of Dallas County. Our 2019-2020 Community Partners were selected because of their tireless dedication to and ability to positively affect the greater Dallas community." – Susan G. Komen® Dallas County Director of Mission Impact and Outreach, Natasha Mmeje. Learn more here.
Our Partners: 
American Cancer Society, Inc.- Treatment Support (Transportation)
The Bridge Breast Network- (Education, Diagnostics, Treatment and Patient Navigation)
Methodist Health System Foundation- (Education, Screening and Diagnostics)
Methodist Richardson Medical Center (Asian Breast Health Outreach Program)- Education, Screening, Diagnostics, Treatment Support (Transportation) and Patient Navigation
Parkland Health and Hospital- Diagnostics
Texas Health Resources Foundation- Education, Screening and Diagnostics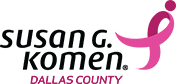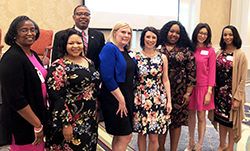 Promise Breakfast 
We would like to thank all of our Community Partners, volunteers, guests and especially our sponsors for joining us for such a special morning. We hope you enjoyed the Promise Breakfast as much as we did. See photos from the event here.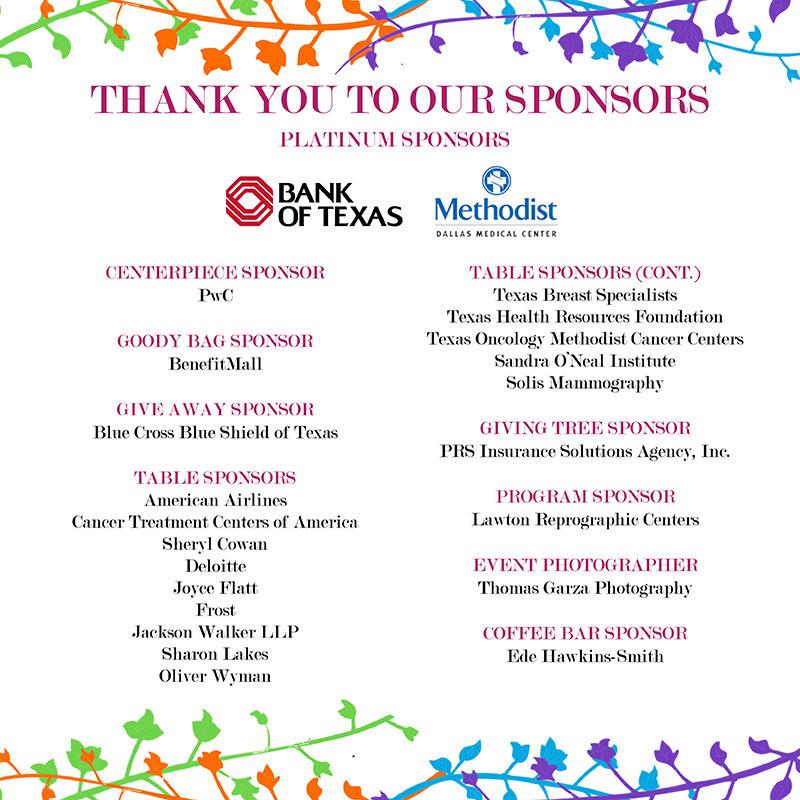 Susan G. Komen® Dallas Race for the Cure 
The 2019 Dallas Race will be here before we know it, and registration will open in early June! We are excited to celebrate the 37th anniversary of the Race, in the city where it all began. Stay tuned for more details.
For our "Caped Crusaders of Breast Health" who raised $150 or more in 2018, be on the lookout for a special offer in your inbox later this month!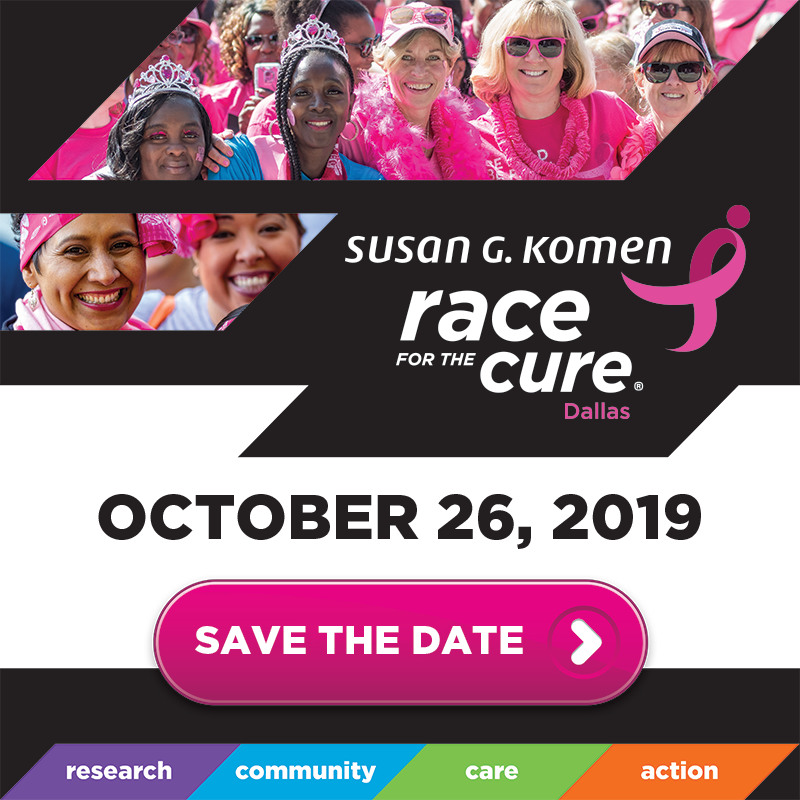 True Divas Fight
Susan G. Komen® proudly welcomes the influential fashion brand Ashley Stewart to our family of Champion Partners via the #TrueDivasFight program. The two organizations are excited to merge a friend group that will truly enable the neighborhood girl to go global in the fight against breast cancer, empowering women everywhere to "Know Your Girls" and support the global movement to end the disease forever.
Through this ground-breaking partnership, Ashley Stewart and Komen will work together to educate women, encourage them to take an active role in their personal breast health and raise funds to support Komen's mission to save lives. Ashley Stewart has committed to donate a minimum of $200,000 in 2019! Learn more here. 
Komen Advocacy Summit 
On May 2nd, our Director of Mission Impact and Outreach, Natasha Mmeje, Executive Director, Nicole Metcalf, and over 300 other Komen representatives stormed Capitol Hill for the Komen Advocacy Summit. While there, they advocated to:
Preserve women's access to breast cancer screening and diagnostic services
Make biomedical research an unwavering national priority
Support legislation that increases access to medically necessary diagnostic breast imaging
Ensure breast cancer patients can access the treatments they need to save their lives
We want to give a special thanks to Congressman Colin Allred for this co-sponsorship of HR 2428 and to Congressman Kenny Marchant for his support of the Cancer Drug Parity Act. Raise your voice with us by texting SUMMIT to 40649 to get up to date calls to action!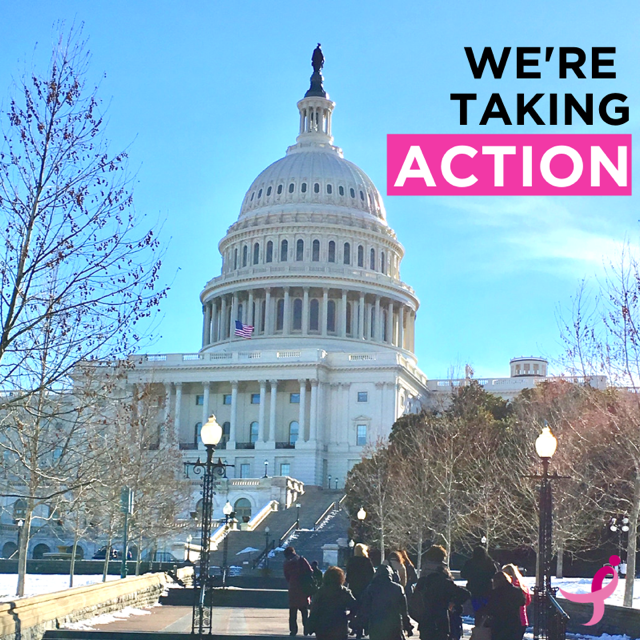 Lighting Your Path- Survivorship Event
We are looking forward to the upcoming free Lighting Your Path support event on Sunday, May 5. We are honored to collaborate with the American Society of Breast Surgeons Foundation to offer a great opportunity for breast cancer survivors to connect and learn from one another.
Topics Covered Include: 
You Carry a Gene! How to Detect Breast Cancer Early & When to Consider Risk Reduction Surgery
Living with Metastatic Breast Cancer
Effective Strategies to Manage Breast Cancer Recurrence
You'll also have the opportunity to mingle with some of the top breast care experts in the Dallas-Fort Worth area – without the waiting rooms, copays, or any insurance requirements whatsoever! Get access to the care you need. Learn more and register here.